Vehicule Integration
With its modular metallic structure, its compact size and its fastening rails; Safe-T 2 has been designed for seamless integration into vehicles and fixed structures, whilst also being agile enough for a single operator to deploy. 
Safe-T 2 allows you to reach the best performances to date through the Dual-Comms option. With the integration of Fiber Optic and BPL data links in parallel, the micro tether ensures a data link redundancy for unmatched speed and security in data transfer.
Ensuring a very low latency and a high-speed data exchange, the Fiber Optic makes Safe-T 2 the most adapted tethered drone station to meet the requirements of your Telecom and Broadcast applications. Backed up with the BPL data link, the Dual-Comms option is critical for a quiet data transfer during all your missions.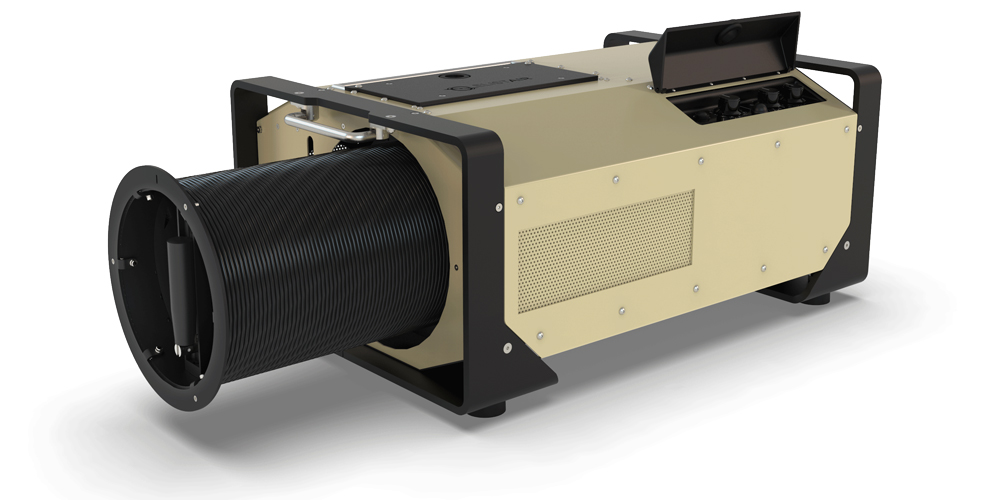 The modular design of the Safe-T 2 tether drone station allows an easy, fast and clean swap of the micro-tether spool.
Thanks to its innovative winch system, the Safe-T 2 can be reconfigured at will by its operator to use the best tether weight/power range for each drone. This means that the operator no longer has to compromise and can choose the best configuration for its mission.
WEATHER-RESISTANT DESIGN AT IP 54 LEVEL
Engineered to meet the most demanding missions with its rugged weather-resistant design, and compact modular metallic structure, the Safe-T 2 has been designed to be mission-critical.
Built on the success of the flagship Safe-T product line globally deployed by end-users since 2014 , the Safe-T 2 is truly field-proven and can be used in the most hostile conditions without loss of performance. Certifed IP54, this tethered drone station is designed to sustain high vibrations and shocks levels, as well as an increased resistance to dust and water.